More information to be updated soon.
During January 2015 Dr. Mitchell Levy, Vice President of Student Affairs & Branch Campus Management, along with Tammy DeFranco, Director, CMCC Student Services & Campus Management, Cynthia Correa, Director, WACC Student Services & Campus Management, and Nancy Porfido, Director, Student Development and Judicial Officer will sign a three year license agreement for AAUW's $tart $mart Salary Negotiations. The workshops will begin in Spring 2015 on all three ACCC campuses.  Most importantly, this program is funded by a $1750 grant from the NJ AAUW Charitable Trust.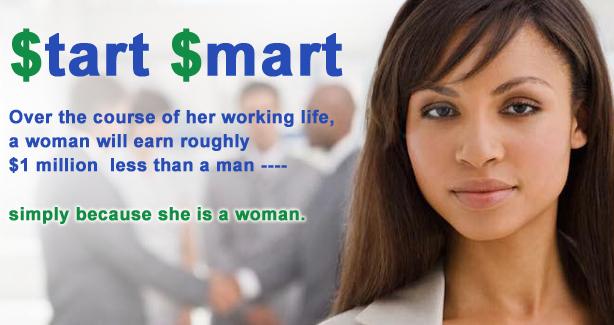 $tart $mart prepares college women who are approaching the job market with the confidence, knowledge, and skills they need to negotiate salaries and benefits.
When students leave the three and a half hour $tart $mart campus workshop, they learn
how the gender wage gap affects their lives
how to develop a personal budget to determine salary needs
how to benchmark salary and benefits
how to negotiate for their first salary out of college
According to AAUW research, just one year after graduation, women earn just 82 percent of what their male counterparts earn, and the gender wage gap widens over the next 10 years.
More than 225 campuses throughout the United States have hosted $tart $mart. Before the workshop, only 25 percent of attendees said they were confident that they could negotiate a salary and benefits package. That figure skyrocketed to 91 percent upon completion of the workshop.